Everglades Airboat Rides in Fort Lauderdale – Everglades Airboat Tours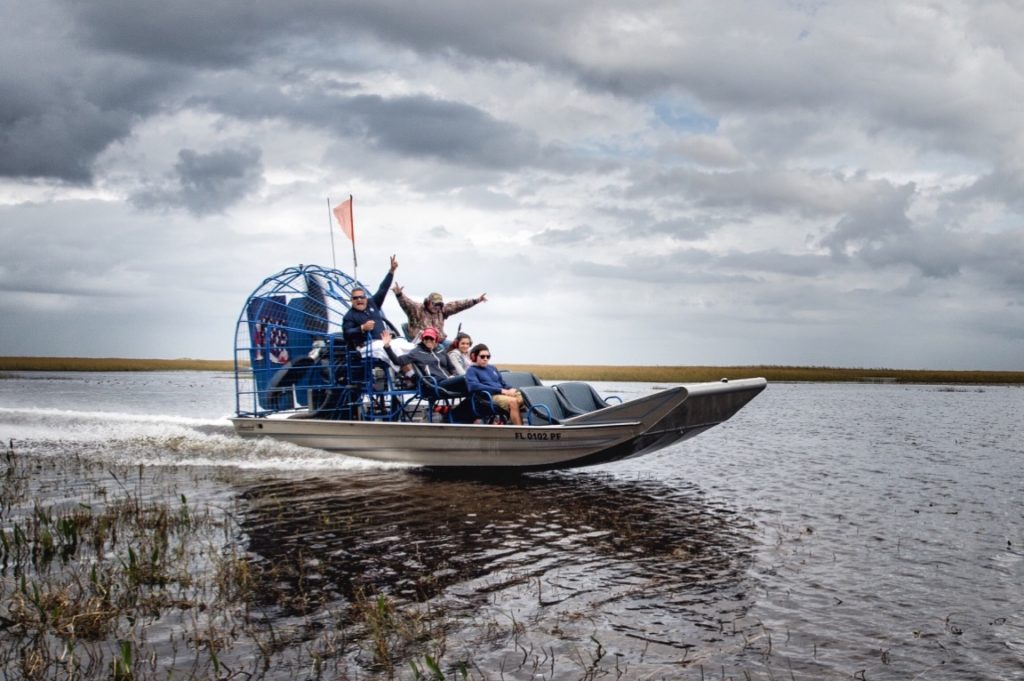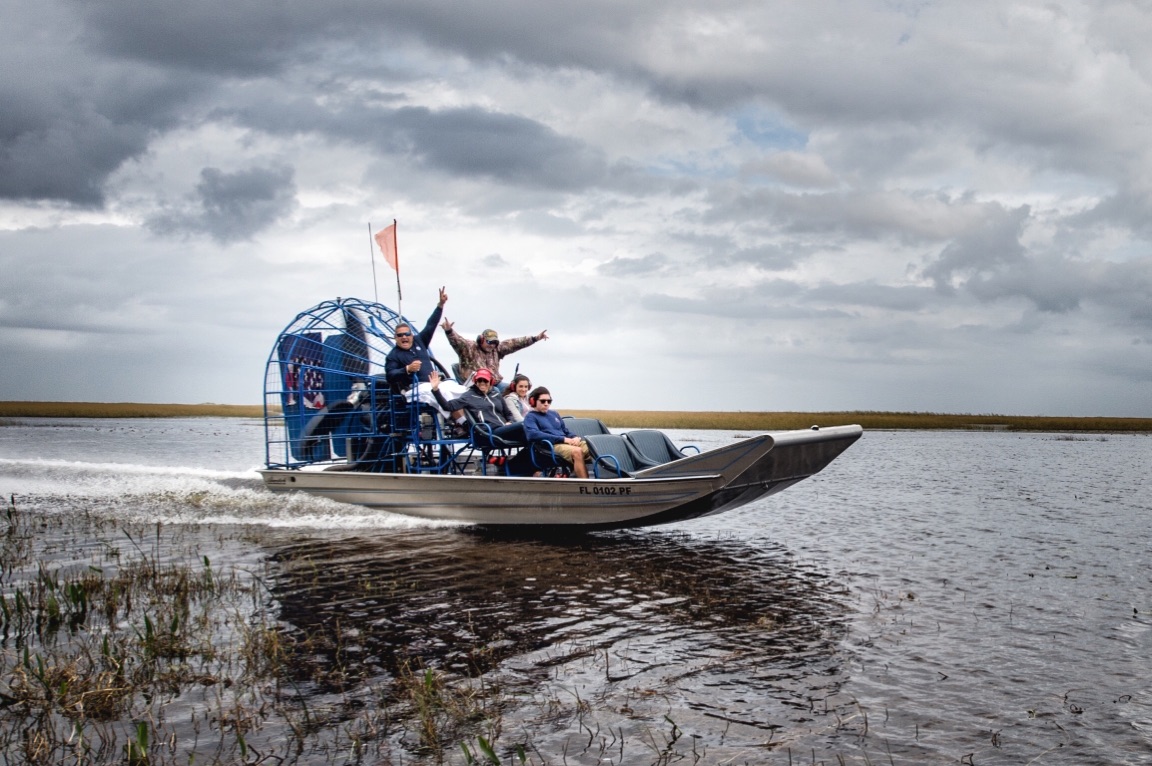 Ride the Wind offers premier Everglades Airboat Tours and Everglades Airboat Rides to those visiting and residing in South Florida. Our Everglades airboat tours are not like your ordinary tourist stop, our tours are private and truly a once in a lifetime experience.
What makes Ride the Wind's Everglades tours so different from the other Everglades tours is the fact that you are on a private airboat with just you, your friends/family (or just you and you are significant other) and one of our highly qualified and experienced airboat captains. With being a truly private experience, you are able to see a lot more, spend a lot more time and experience things only a select few can!
Our fully private Everglades airboat tours take off from Weston, FL (we offer semi-private tours which take off from Miami as well) and you can choose from a number of different packages, from a 1-hour private tour, 2-hour private tour, and 3-hour private tour. We also cover a tremendous amount of land in the Everglades during our airboat tours, with our 2 and 3-hour private tours covering over 36 miles! With all this land covered, you will see many of the creatures, birds, and wildlife that call the Florida Everglades home. Interested in seeing the famous Florida Alligators? No worries, on our private Everglades airboat rides you will see more alligators than you can count, all up close and personal!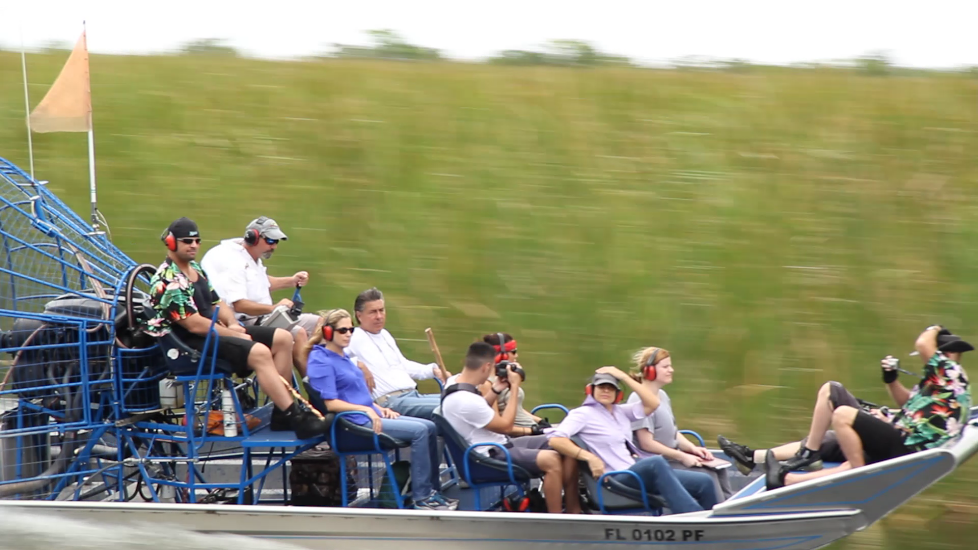 Since our Everglades airboat rides are private, if you see something you want to stop for, we can! Each one of our tours is unique as there is always something exciting and unique going on in the Everglades. With our private yours, you need to understand that this is not just a "tour" but a private excursion.
You Drive Our Everglades Airboat!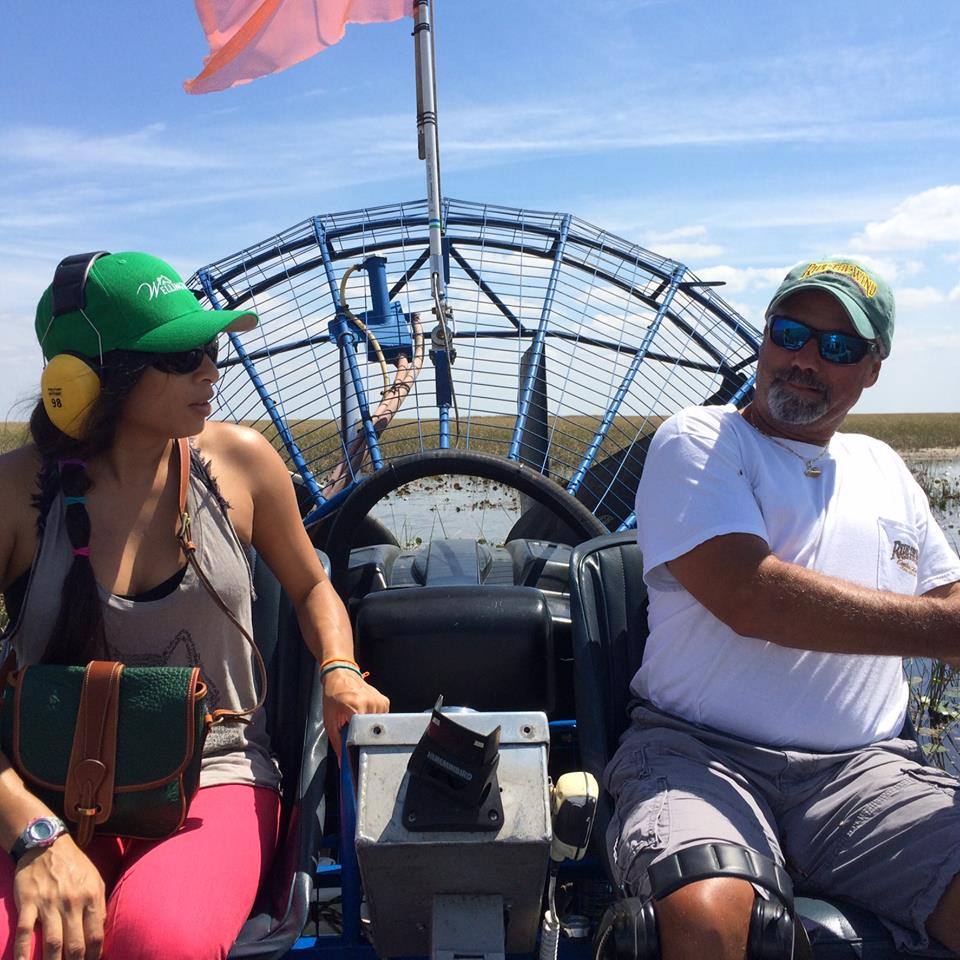 One big thing that makes our private Everglades airboat tours unique is you actually are able to DRIVE the airboat yourself! Our trained and experienced pilot will steer and maneuver their way through the Everglades but will hand over the controls to you during your tour so that you can actually drive the airboat yourself! Driving one of these tops of the line airboats is an experience all in itself and something that you absolutely cannot go anywhere else besides Ride the Wind. When we say you "Ride the Wind," you ACTUALLY do!
Everglades Tour Fort Lauderdale – Our Everglades Private Airboat Tours
Our private Everglades tour, also known as our Everglades Tour Fort Lauderdale, is our most popular tour that we offer! With different packages, starting at 1 hour and going up to 3 hours plus, our Fort Lauderdale Everglades tour takes off from Weston, FL, and covers up to 36 miles of the Florida Everglades!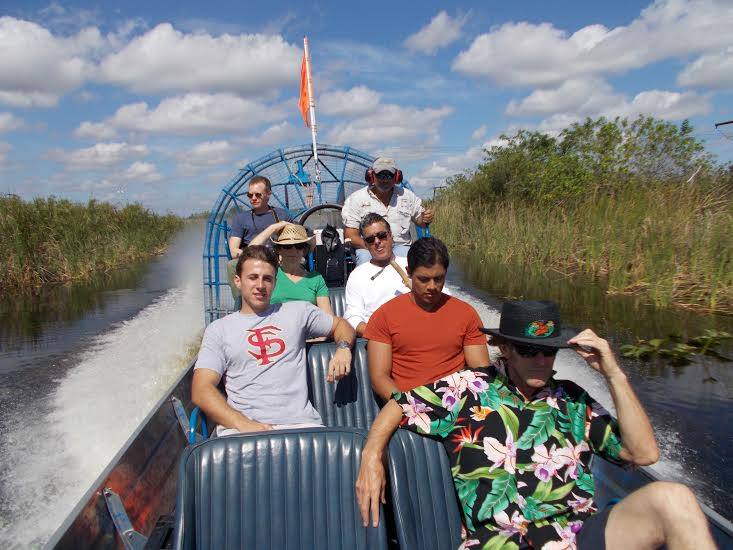 Since our Fort Lauderdale Everglades tours are completely private, it will just be you, your closest friends or family and one of our experienced airboat pilots. During the airboat tour, you will truly feel as if you are "riding the wind" while we take many untraveled paths to the most exclusive and natural parts of the Florida Everglades! You will see many creatures that call the Florida Everglades home, including more alligators than you can count! As an added bonus, while we are riding our way through the Everglades you will even have a chance to pilot and drive the airboat! Try doing that at your ordinary Fort Lauderdale Everglades tour!
During the entire time of your tour, you will not have a moment to think of anything else. You and your fellow riders, whether friends or family, will all have the time of your life and a truly priceless experience. There is a reason we are the #1 rated Fort Lauderdale Everglades tour, and after your private tour, you will know that reason!
Everglades Tour Miami – Our Semi-Private Everglades Tour
When it comes to touring the Florida Everglades, nothing beats our full private Everglades airboat tours, but, for those looking to spend a little less, we do offer an Everglades Tour Miami that is a semi-private tour of the Everglades.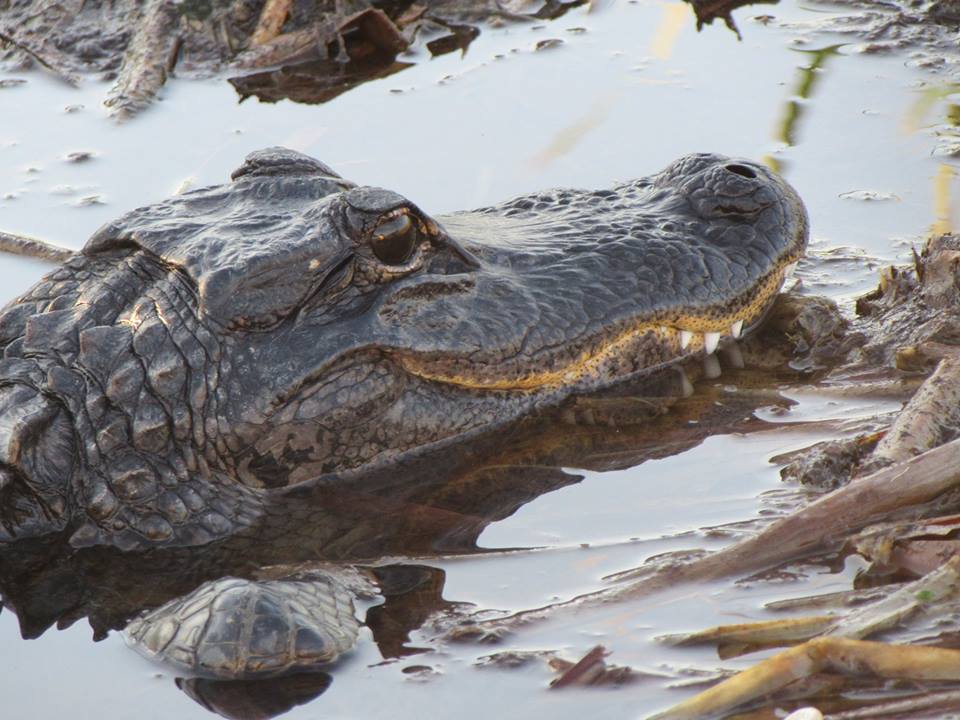 Starting at just $85 per person, our semi-private Miami Everglades tour allows individuals and couples to experience the Everglades in a whole new way! Even though our Miami Everglades tour is semi-private, you will still be on one of our airboats with only a handful of other individuals. During this tour, you and the others will be able to get up close and personal with some of the creature, including the famous Florida alligators, that call the Everglades home. The overall tour lasts 2 hours and you will be able to take plenty of pictures and learn a lot about the Everglades from our experience airboat pilots! Once the tour is over, you will know why we are the number 1 rated Miami Everglades tour!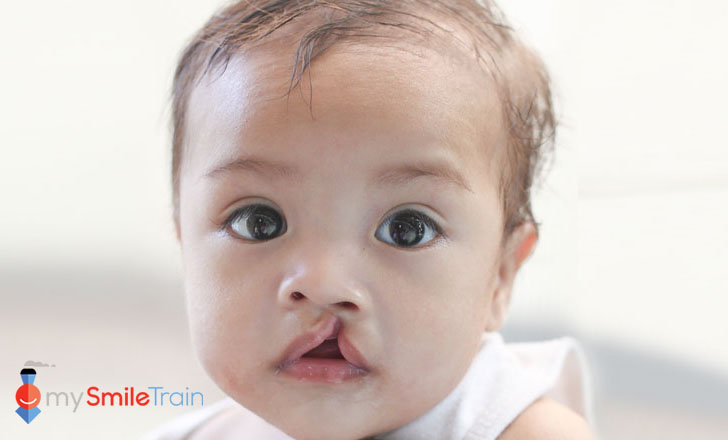 Don't Tip the Boat,
tip the Captain!
We donate an operation each month with our TIPS To the cleft lip and palate operation.
Donate Now and Change a Child's Life Forever Cleft surgery can change a child's life. Your donation can be helpful.